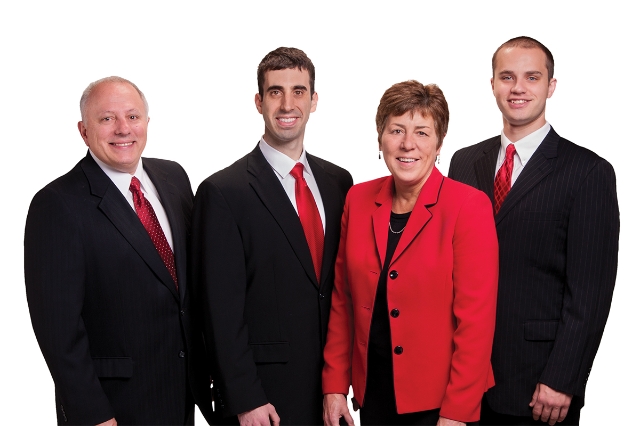 I am the Team Leader and Listing Specialist. I am very passionate about my work and believe that it shows every day. I am a very positive person who likes to have a little fun along the way. Buying or selling real estate does not have to be stressful.

With the right people it can actually be a lot of fun.

So, what makes me different than other Real Estate agents?

The answer to that question is easy. I understand that each person's needs and goals are different, as individual as they are. What is important to one person may be totally different than what is important to another. For example, one person may want to sell their home for the most money possible and is willing to do work to make that happen. The next person may want to just sell the home as fast as possible without having to do any work or repairs. My job is to listen to YOU, what YOU are trying to accomplish and then take the appropriate action to make sure we accomplish that.

I hold a Bachelor of Science Degree in Health Service management. I worked for 11 years as a Human Resource Manager at one of the area's top Skilled Nursing Facilities. Our senior population will always have a special place in my heart and I have a sincere passion for working with them.

When I am not helping people buy or sell real estate I enjoy taking vacations to some of my favorite spots as well as discovering new ones. I enjoy hiking with my two golden retrievers, gardening and exercising.
Thank you for spending time on my site. I would welcome the opportunity to assist you with any real estate needs you have now or in the future.

We make it all about YOU at The Mary Wenderlich Team and YOU will love our service. I guarantee it!
---
Nick joined the Mary Wenderlich Team in 2013 and is working with both buyers and sellers.

Prior to joining the Team, Nick worked in the Sports industry interning for the Rochester Red Wings AAA-Affiliate of the Minnesota Twins. He then moved to Atlanta, GA and joined the Atlanta Falcons as a Ticket Sales Associate. Next, he fulfilled a career goal by working for the Scranton Wilkes-Barre Yankees (now the RailRiders; the AAA-Affiliate of the New York Yankees).

He is a 2009 graduate of the State University of New York College at Cortland where he earned a B.S. in Sport Management and stayed to receive a M.S. in International Sport Management in 2011.

Given the experience and skills Nick gained in the sports industry it was a natural transition into the real estate profession. One of his many talents is his natural ability of knowing how to relate to people while working in a very fast paced environment. One thing Nick loved about working in sports was the ability to create memories for people, for example seeing a kid learn baseball from his dad at his/her first game. Real Estate has continued Nick's passion for helping people by assisting them in selling their current home or finding a new place to call home. Nick was born and raised in Greece, NY where he loves running, working out and spending time with family.


---

J
ohn focuses on listing
properties for our clients and also helps our buyer clients find and purchase their home.
He actively listens to our clients and quickly makes our clients' goals his goals.
John earned a Bachelor of Science degree in Mechanical Engineering from Clarkson University and a Masters of Business Administration degree from the University of Rochester where he concentrated on Marketing and Finance.
John is very detailed oriented and is experienced using data to help people make decisions.
He is a licensed Real Estate Sales Associate as well as a licensed Professional Engineer. He is experienced in the fields of Sales, Marketing, Market Research, Engineering, Quality Assurance and Risk Management. In past positions John served the largest Architecture and Engineering firm in Monroe County (Bergmann Associates) as an executive and a member of their Board of Directors.

He has lived in Greece, NY for the last 29 years. John has spent many years as a Little League coach, a Boy Scout Leader, and a Girl Scout Leader. He is very active in his church. He enjoys running, woodworking, skiing, reading and spending time with his wife, Chris, and their four children.


---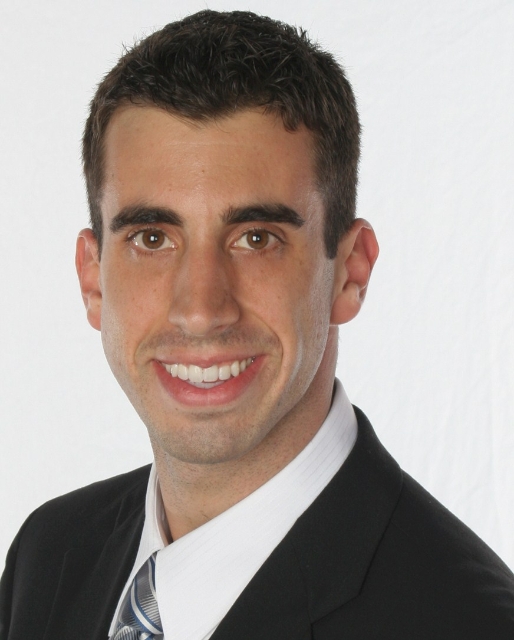 Joe is the Executive Administrative Assistant for our team.
He was exposed to real estate at a very young age due to his family's involvement in residential and commercial real estate development. He graduated from St. Bonaventure University with a B.A. in History and obtained his real estate license shortly after that.
Joe brings several years of experience to the team in all aspects of real estate. Prior to excepting his current position, he has worked as a solo agent and a buyer's agent. That gave him experience working with buyers, sellers, investors, bank foreclosures, short sales and relocation companies. From the beginning Joe has demonstrated a sincere commitment to ongoing learning, training and growing, both personally and professionally. He enrolled in an in-depth, specialized course to become a Certified Buyer Representative, CBR.
It was his passion for working on a team and creating a better experience for our clients that inspired Joe to except the executive administrative assistant position on our team.
We are proud to have such a dedicated, experienced, knowledgeable and all-around fun guy to work with on our team to assist our clients through the process of home ownership.